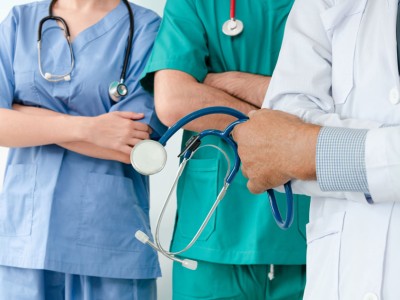 The Department of Health and Human Services (HHS), through the Health Resources and Services Administration (HRSA), is announcing $25.5 billion in new funding for health care providers affected by the COVID-19 pandemic. This funding includes $8.5 billion in American Rescue Plan (ARP) resources for providers who serve rural Medicaid, Children's Health Insurance Program (CHIP), or Medicare patients, and an additional $17 billion for Provider Relief Fund (PRF) Phase 4 for a broad range of providers who can document revenue loss and expenses associated with the pandemic.
Get Ready to Apply
The application will open on September 29, 2021. In order to streamline the application process and minimize administrative burdens, providers will apply for both programs in a single application and HRSA will use existing Medicaid/CHIP and Medicare claims data in calculating portions of these payments.
Phase 4 General Distribution— $17 billion based on providers' lost revenues and changes in operating expenses from July 1, 2020 to March 31, 2021.
To promote equity and to support providers with the most need, HRSA will:

Reimburse a higher percentage of lost revenues and expenses for smaller providers as compared to larger providers.
Provide "bonus" payments based on the amount of services they provide to Medicaid, CHIP, and Medicare patients, priced at the generally higher Medicare rates.

American Rescue Plan (ARP) Rural — $8.5 billion based on the amount of services providers furnish to Medicaid/CHIP and Medicare beneficiaries living in Federal Office of Rural Health Policy (FORHP)-defined rural areas.

To promote equity, HRSA will price payments at the generally higher Medicare rates for Medicaid/CHIP patients.
Medical providers in Angelina, Nacogdoches, and Polk counties are eligible for the ARP Rural Health Grants.
Contact us if you have any questions or want to discuss further.